15 Aug

A Fruit Fly Solution by Designer Mark Naden

Design Studio MARKNADEN launches a new environmentally friendly pest control brand, with its debut product, a fruit fly solution targeting one of the most annoying of household pests.

Identifying a gap in the market for modern, well-designed, and environmentally friendly pest control products, designer Mark Naden and his team set about to create a new brand to guide the development of a series of products to improve customers' interactions with household pests.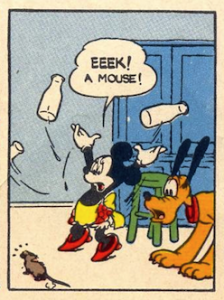 The brand name "eek-o" was chosen because it playfully combines the brand's core tenets. First there is the word "EEK!" the expression one naturally squeals when encountering a pest at home. Adding the extension "-o" we get a homonym for the abbreviated form of "ecological." In combination the simple term "eek-o" speaks with a sense of humor of our occasional encounters with unwanted household pests and provides a directive that our approach to dealing with them should be handled with the highest of environmental standards.
With the brand in place to guide product development, all that remained was to choose eek-o's debut product. Says Mark Naden, "Finding a fruit fly solution with the design of a trap was the natural choice. Although fruit flies are one of the smallest of all the common household pests, when you're being pestered by one or encounter an infestation, it is incredibly annoying! Our job as designers is to give people tools that make their lives better. So using good design to alleviate intense frustration – even in the form of household pests – is a great fit for us.
"There is a bevy of products, both homemade and industrial, currently available to deal with this pest problem, but none we could find that is suitable to have out on display in a modern home. None that lets you use your own fresh fruit as bait and few that could effectively be recycled. In response to these problems eek-o's challenge was to bring together great modern design and effective function into a fruit fly solution that is safe around food, family and pets, a product that will not harm the environment, and one that you will be proud to have on display in your home.
"For the sake of the environment we believe that products should be durable, but those products with a shorter functional lifespan can be designed for maximum reuse and recycling, eliminating any need for landfill disposal. We designed the eek-o fruit fly trap to fit the bill in both these regards. It is durable enough to use several times; and if you prefer not to reuse it, that's ok. It's manufactured from 100% recyclable PET, the same as any other plastic bottle or food container that you already recycle. There is no reason that eek-o products should ever find their way into a landfill if recycled correctly.
"Another important difference between eek-o and other fruit fly devices is the fate of the insects you capture. In our research we identified a group of users that were considerably less aggressive than most in their desire to kill their small adversaries. The 'live-and-let-live' group were interested in a solution to their fruit fly problem that did not result in total carnage. Designed for all, eek-o allows for captured bugs to be taken outdoors and released so they can return to their rightful place in the food chain. And once eek-o is empty, you can set it up for another use and let the savings accumulate. Of course if you prefer to dispose of your bugs by other means, eek-o allows for that as well."
MARKNADEN's new brand new fruit fly solution brings some much needed strategic thinking and design to an area that has been overlooked for too long. And eek-o's first product offering – the fruit fly trap – is a convenient, environmentally sensitive, modern solution to an all-too-common problem.
Click on images below for immediate download of high-resolution photography.
[easy_media_download url="https://eek-o.com/wp-content/press-downloads/eek-o_PRS01-01.jpg" text="https://eek-o.com/wp-content/uploads/2015/08/E_press-01-01.jpg" force_dl="1″]
[easy_media_download url="https://eek-o.com/wp-content/press-downloads/eek-o_PRS01-02.jpg" text="https://eek-o.com/wp-content/uploads/2015/08/E_press-01-02.jpg" force_dl="1″]
[easy_media_download url="https://eek-o.com/wp-content/press-downloads/eek-o_PRS01-03.jpg" text="https://eek-o.com/wp-content/uploads/2015/08/E_press-01-03.jpg" force_dl="1″]
[easy_media_download url="https://eek-o.com/wp-content/press-downloads/eek-o_PRS01-04.jpg" text="https://eek-o.com/wp-content/uploads/2015/08/E_press-01-04.jpg" force_dl="1″]
[easy_media_download url="https://eek-o.com/wp-content/press-downloads/eek-o_PRS01-05.jpg" text="https://eek-o.com/wp-content/uploads/2015/08/E_press-01-05.jpg" force_dl="1″]
[easy_media_download url="https://eek-o.com/wp-content/press-downloads/eek-o_PRS01-06.jpg" text="https://eek-o.com/wp-content/uploads/2015/08/E_press-01-06.jpg" force_dl="1″]
[easy_media_download url="https://eek-o.com/wp-content/press-downloads/eek-o_PRS01-07.jpg" text="https://eek-o.com/wp-content/uploads/2015/08/E_press-01-07.jpg" force_dl="1″]
[easy_media_download url="https://eek-o.com/wp-content/press-downloads/eek-o_PRS01-08.jpg" text="https://eek-o.com/wp-content/uploads/2015/08/E_press-01-08.jpg" force_dl="1″]
[easy_media_download url="https://eek-o.com/wp-content/press-downloads/eek-o_PRS01-09.jpg" text="https://eek-o.com/wp-content/uploads/2015/08/E_press-01-09.jpg" force_dl="1″]
# # #